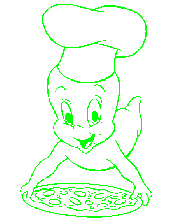 FLUBBER




Solution A
1 1/2 C. Warm Water
Food Coloring
2 C. Elmers White Glue

Solution B
4 teaspoons Borax
1 1/3 C. Warm Water


Mix solution "A" in one bowl, mix solution "B" in another bowl.
Disolve both well. Pour solution "A" into solution "B" but
DO NOT MIX OR STIR - Just lift out the flubber.


If you have a glass bowl use that for solution "B" so you can see
the flubber form. Also - don't use too much food coloring as it will
(I know this) come off on your hands. Just two drops or so.
When your kids are done playing store in a Ziploc bag.
This stuff is great as it isn't sticky or slimy like.....slime.