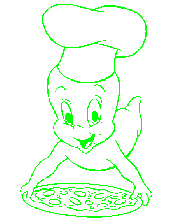 Dead Meat



This one will feed your guests appetite quite well.



Make up a life size dummy out of old clothing and such, Leave


an opening in the stomach area to place a bowl in. The more


realistic your fake body is the better this will be!



Cook up some sausage links in a nice red meat sauce, place


them in the stomach of your dummy. When dinner is served


have some scissors handy to cute off the amount of sausage


links your friends will dare to eat. Throw in some pasta and meat


balls for added delight.