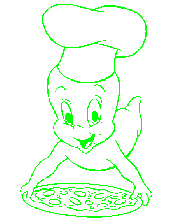 PUMPKIN CRACKLE CUSTARD




1 1/2 cups heavy cream 2 star anise
4 cups water 3 egg yolks
1 cup unsweetened pumpkin puree (how to at bottom)
3/4 cup light brown sugar 3/4 t ground cinnamon
1/8 t ground cloves 1/4 t ground allspice
pinch of ground nutmeg 1 1/2 t pure vanilla extract



In a saucepan over medium hear, combine the cream and star anise.
Heat until bubbles form along the edges of the pan.
Remove from the heat, cover, and let steep for 30 minutes.

Preheat an oven to 325 degrees F

Remove the star anise from the cream and discard.
Reheat the cream over medium heat just until bubbles form
around the edges again. Remove from the heat.

Bring the water to a boil and keep warm.
Put the pumpkin puree in a bowl and whick in the egg yolks.
Add 1/2 cup of the hot cream into the pumpkin mixture, whisking constantly.
Add the remaining cream and whisk to combine. Stir in the vanilla.

Ladle the pumpkin custard into six 1/2-cup ramekins or custard cups,
dividing evenly. Transfer them to a baking pan in which they fit
snugly but do not touch. Pour in boiling water to reach halfway up
the sides of the ramekins. Bake until the custards are set in the center,
25 to 30 minutes. Remove the custards from the water bath and let them
cool at room temperature for 15 minutes, then cover and refrigerate
until cold.

Preheat a broiler. Sprinkly a thin layer of the remaining 1/4 cup brown sugar
evenly over the tops of the custards. Place them 2 to 3 inches under the
broiler just until the sugar caramelizes; this will only take 1 to 2 minutes.
Serve warm, or chill, uncovered, and serve cold.


FRESH PUMPKIN PUREE

1 T vegetable oil
1 pumpkin such as Jack Be Little, Munchkin, or Spookie...2 lbs.


Preheat oven to 400 degrees F.
Brush a baking sheet with the oil.

Cut the pumpkin in half horizontally and scoop out the seeds and strings.
Place the Pumpkin halves cut sides down on the prepared baking sheet.
Bake until the flesh is soft when pierced with a fork, 45 to 60 minutes.
Remove from the oven and let cool.

Scoop out the flesh into a food processor or blender.
Puree until smooth. Spoon the Pumpkin puree into a sieve placed over
a large bowl. Let the pumpkin drain for 30 minutes before using.
Cover and refrigerate for up to 1 week, or freeze up to 1 year.